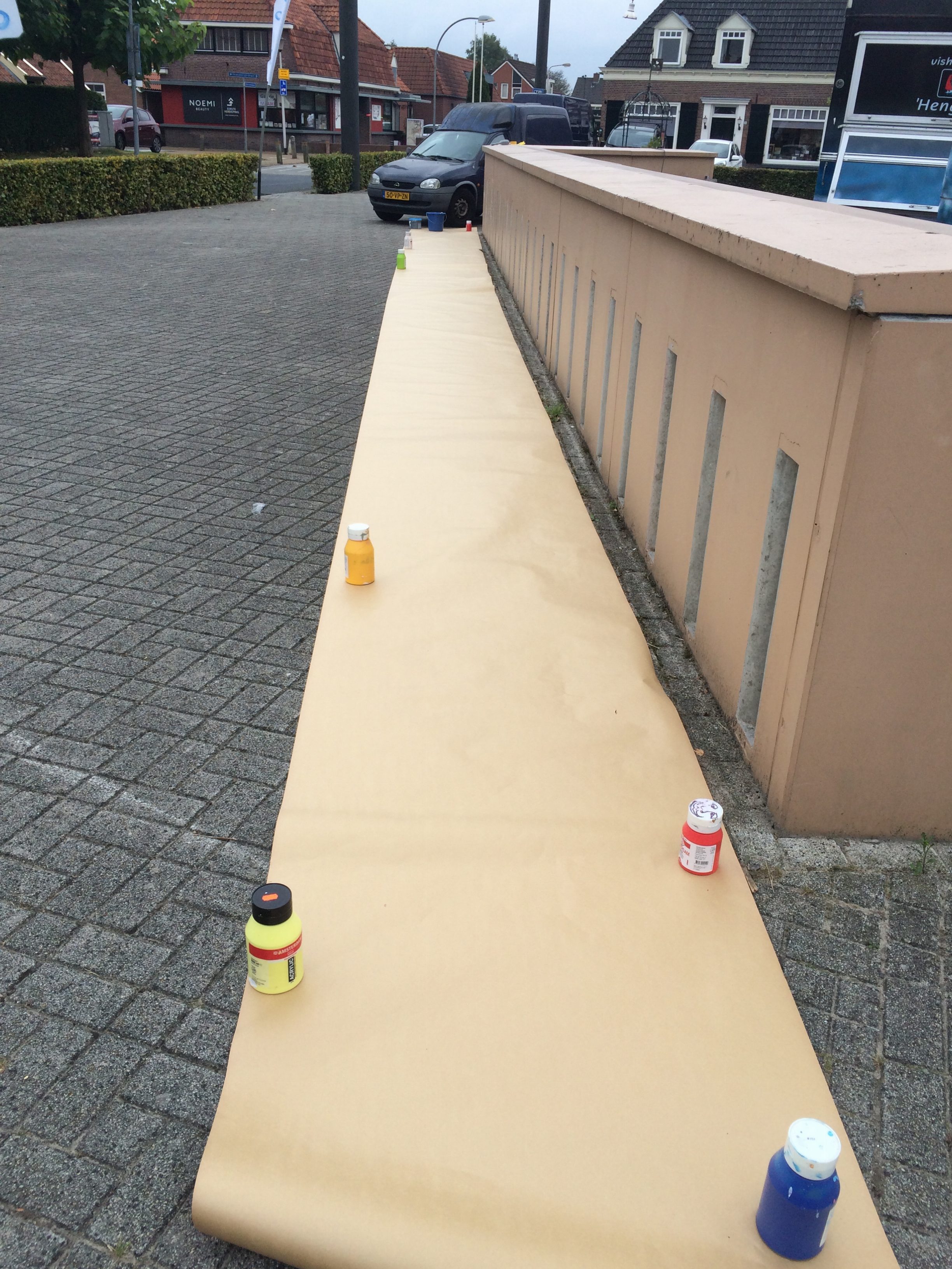 In October Diepenheim had it's annual 'Kunstmoment Diepenheim', an art festival of ten days. Diepenheim is internationally well known for it's Drawing centre and Kunstvereniging Diepenheim.
I was asked to participate this year as a streetartist and was invited to do a large piece on the 18 meters long wall at the central square of the town and everything else I could find.
I didn't want to paint directly on the wall since the wall itself is an artwork, but most of the Diepenheimers don't fancy it one bit. I decided to first paste one long large paper on it so I would paint on that later.
To my delight I pasted the piece as a whole and congratulated myself with my wallpaperpastingskills.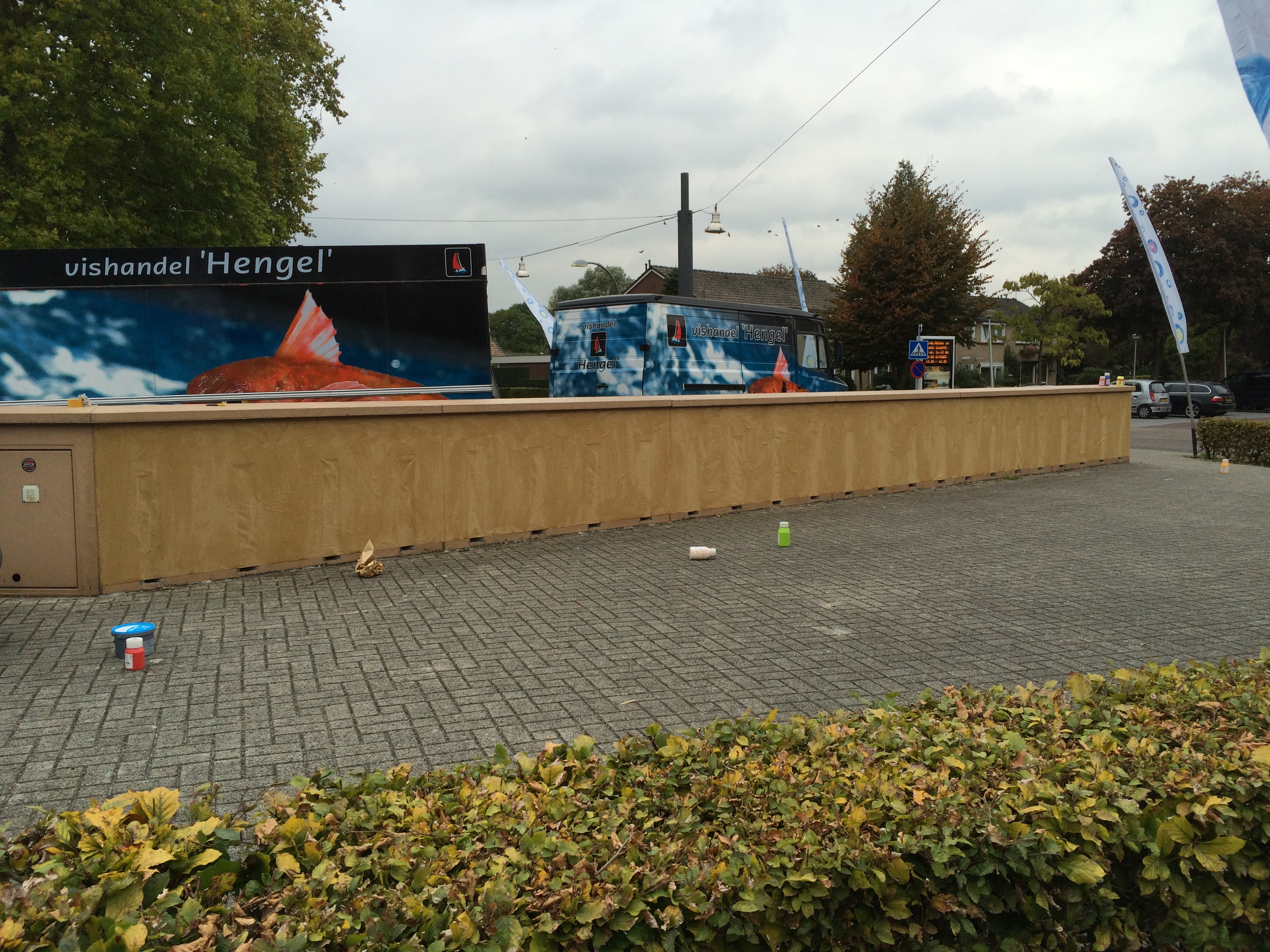 When it had nicely dried and stretched to the wall, I started the piece. Nudes. nude ladies, chicks, dudes, boys, men en women. In tha nudy.
After the wall, a big 'plakzuil' whatever that is called in English, was up. And I found lots of other public property that was up for a nudy-do.