I have this question ever since I have a website in which I show my work. When do I catagorise a work as a drawing and when is it a painting?
An easy answer would be, if you have painted it, it's a painting.
But there's more to it. I paint in my drawings. What if I paint on paper? Can I draw with a paintbrush? And what if I draw on canvas?
In my work lines are very important. I make drawings before I paint and when I start a painting, I draw with the paintbrush. Many times I make a drawing on paper and end up painting in it.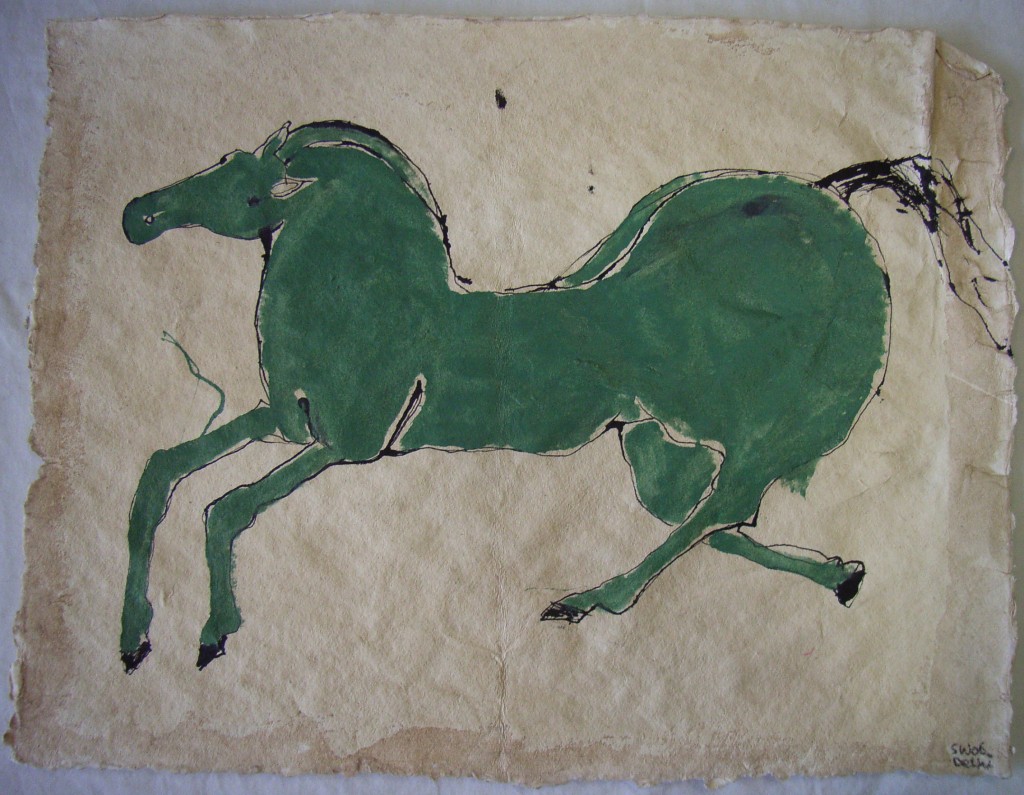 So I don't know how to catagorise a large sum of my works. Many are with paint on paper. Using a pen for thin lines and also thick paint brushes to colour an area. As a solution I used to make the distinction between 'works on canvas' and 'works on paper', but I find that too elaborate.
Some works are really easy to catagorise, I've painted on canvas: painting. I've drawn and even written on paper: drawing.
But what about all the horses I did with pen and brush on paper?
What about the birds on churchmusic? All the sexy girls? They are in my opinion very much paintings. But the fact that I've painted them on paper has made me not classify them as paintings.
In my studio I have tons of drawings, I will start putting them on my website so that you will get a more complete view of what I do.
Maybe in the end I won't catagorise at all and name all my works 'my works'.